Depression in PR can be devastating. There's no question that working in public relations requires some level of peppy positivity, but when you suffer from depression that can be difficult (a.k.a. near-impossible!).
Feeling demotivated can certainly make working on relationships more difficult than ever, as you struggle to like and promote your own personality, much less anything else! The feeling of listlessness can be overwhelming, which leads to a deeper spiral of misery for yourself and those around you… but don't worry, this isn't the end of your career!
Here is a list of three ways in which you could combat depression whilst working in PR (all taken from experience, as you will read):
1. Reminders
Working in PR means that quite often, your work is out in the world for everyone to see. Be it blogs, marketing, or simple relationship management, the results of your PR work are often visible long after you've finished it.
Therefore, you can use this to your advantage! Use your prior successes to remind yourself of why you're in PR in the first place. Look at those past projects as reminders of your capability. Even if you don't feel proud of yourself right now, look at the things that have made you proud in the past, and remember that you will make yourself proud again.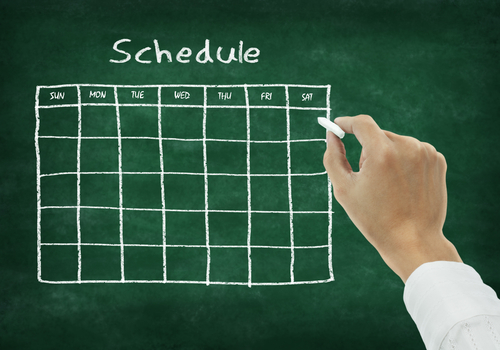 2. Scheduling
Working when depressed is one of the hardest things in the world. Producing high quality work when you don't care about anything is almost impossible, so this next tip comes straight from someone who has struggled with this for years – schedule things on your good days.
I'm going to let you in on a little secret now, and tell you that I haven't written this blog post on the day that you're reading it. In fact, I haven't written this blog in the week you're reading it! On February 1st, 2019, I found that I had an idea I just couldn't let go of (this blog post) and so I wrote it all down and scheduled it to upload two and a half weeks later.
This not only allows me to get my ideas out whenever they occur to me, but it also allows me time to run over my drafts, feel confident in my work, and have things ready to go on the days where I just can't get out of bed.
3. Use Your Depression
Contrary to what the above tip may say, having depressive phases in your life doesn't have to stunt your output at all! In fact, I have another moment of honesty to share with you – I have been writing Red Panda Public Relations blog posts since the beginning of October 2018, but since the middle of that same month I haven't had two distinct emotions to rub together.
Every single one of my blog posts since then has been written under the fog of depression, yet here I am, posting weekly and getting honourable mentions on prplace.com and more!
For months, I have been using my depression and other mental health issues to push myself forward, share my story, and propel myself into the world of PR despite my own mind trying to hold me back.
I write of depression, anxiety, social anxiety and more in each of my posts, and I have found that the more open and honest I am about the way that I feel, the more support I get. The most positive feedback I get is on my most vulnerable content, and while (thankfully) no-one is being overly-sympathetic, I find that more and more people reach out to tell me that they feel the same way with each post!
So, if you're suffering from depression in PR (hence forth known as DePRession), just follow these three steps to help you get the success you deserve anyway! And feel free to contact me on here, Twitter, Facebook or Instagram to share your thoughts, or for a simple chat about mental health in PR 😊